Kiter:
Giovanni.
Type of Kitesurf Kite:
Slingshot Fuel.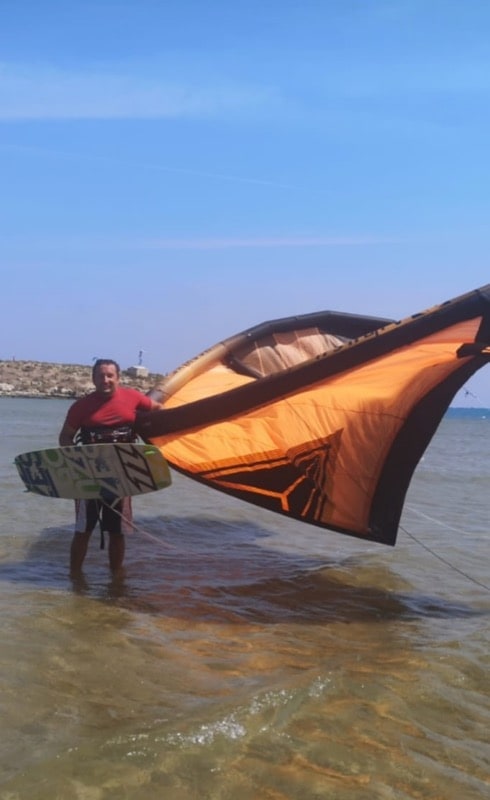 Name. Giovanni
Kite. Slingshot Fuel
How did you discover your passion for kitesurfing? I learned by myself in 2002. At that time I used to hang around a very ventilated area in lower Lazio: Vindicio. It was a windsurfers spot.
How was your first time?
It was a day when a friend who shortly got back from Hawaii showed up. We were amazed by what he was doing with a board and a kite! We thought he would never glide with that kind of snowboard on the water! It was the first time we saw something like that!
From that moment everything started. I really liked the fact that the board was like a snowboard and that the power of wind would lift you. At that time there were no instructors, I bought a kite and had a friend that thaught me the basics.
I made my first boards by myself. My Slinghsot Fuel was the third kite I owned, and was perfect for Summer thermal wind. Mi costruì io le le prime tavole.
Which seas did you rode the waves of?
Before the pandemic I used to travel once a year to the Canary Islands or in other spots southern Italy such as the Tyrrhenian, Adriatic and Ionian Sea.