Kiter:
Roland.
Type of kitesurf Kite:
North Rhino.
Air Maxx.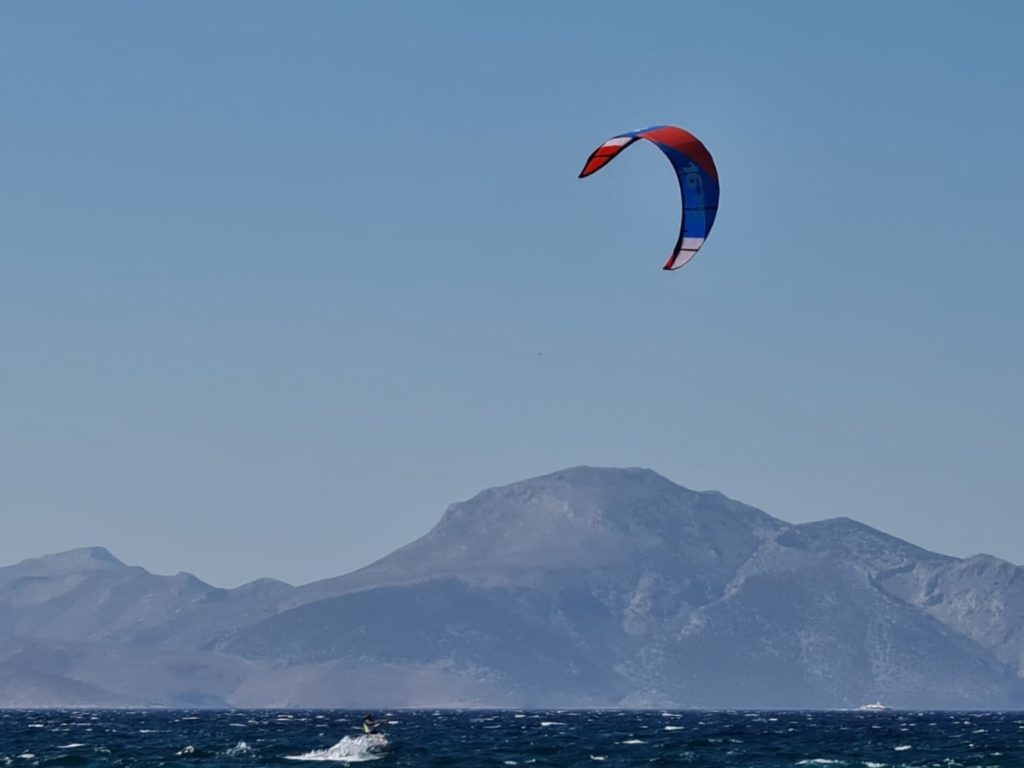 How did you discover your passion for kitesurfing?
In 2005 my attention was literally captured by some kites flying over Lake Como. I had no idea what they were and how they worked. Back home I immediately googled to understand what my eyes had seen, but above all my heart felt that was awesome.
How was your first time?
With my first two kites: North Rhino and Air Maxx I started practicing in the meadows near my home in Switzerland. After that I enrolled in Como for a course that allowed me to be able to make a 50 mt edge!
In 2006, my father passed away, I took a month off from work and went to the island of Tobago (Caribbean) bringing all the equipment, hoping to be able to practice this wonderful sport again.
However it did not work, in Tobago there were no serious kite schools. For 10 years since then I have been totally absorbed by my job, not being able to move to devote myself to kite. By the way in those years kitesurfing was forbidden in Switzerland.
After this long break, while I was in Sardinia with my partner, I saw a group of kiters again, from there my passion was rekindled. I called my friend Marcel asking him to come back to kite with me. But there was a problem: my equipment over the years had become obsolete. After buying back kite and board I relaunched myself and since then I have not stopped!
Which seas did you rode the waves of?
The Aegean, Adriatic, and Mediterranean Sea. In Switzerland on the Silvaplana lake, Bodensee, Walensee. Once also on the Como lake, even though my kites have travelled to the Caribbeans.
Which garments would you like your kite to be transformed?
I gave my first two kites in 2016 to my sister, founder of Far, asking her to make bags with my sails. Most of the sails ended up in specimens and prototypes, however three beautiful bags managed to get them! I'm proud to see my first kites turned into supercool bags! My sister says they are part of her favorite pieces.